Discounted Tegera gloves
A fine selection of Tegara welding gloves is still competitively priced until October 31st 2022! The Tegera 19, 126A, 130A and 134 welding gloves are all greatly reduced in price in September and October. Check out the gloves in our webshop.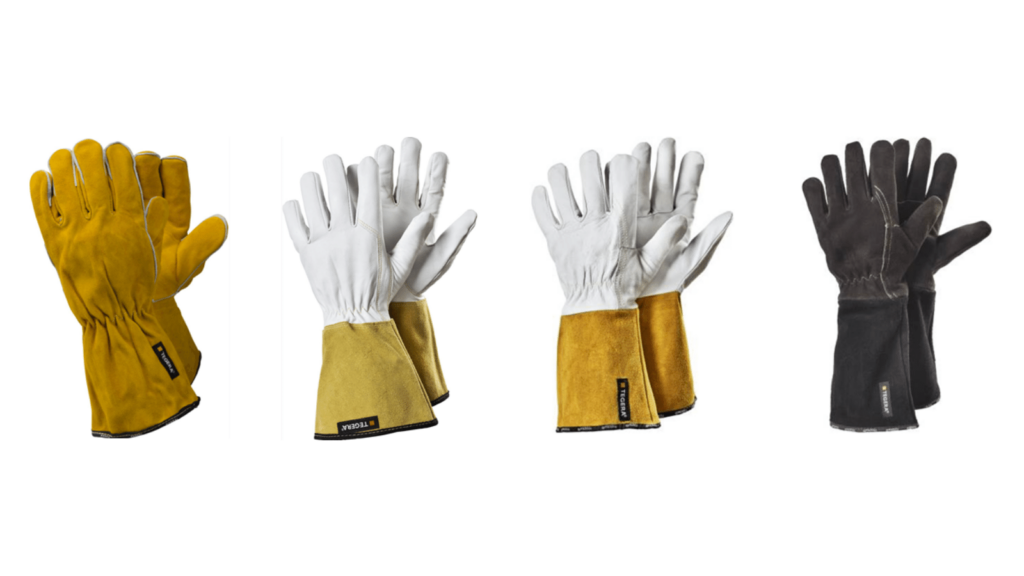 The Tegera 19 welding gloves offer good protection against burns. Thanks to the cotton Jersey inner lining, perspiration is well regulated. The flexible split-grain cowhide leather ensures that the gloves are comfortable to wear all day. The Tegera 19 gloves have reinforced seams for extra durability and are elastic at the wrist for a better fit.
The Tegera 126A is the industry standard for leather TIG welding gloves. Thanks to high-quality full-grain goat leather, the gloves are both superior in comfort and flexibility. The welding gloves are 0.7 mm thin and unlined for extra feel and precision. The long cuff also offers extra protection against splashes of molten material. Elastic at the wrist for a better fit. KEVLAR® seams for extra durability.
The Tegera 130A welding gloves are welding and heat resistant. The gloves are unlined, 0.7-0.9 mm full-grain goatskin leather, Cat. III, and withstand contact heat up to 100°C. The Tegera 130A gloves feature a reinforced index finger and reinforced seams. You can use them well for general purpose work.
TEGERA 134:
The Tegera 134 are high performance welding and cutting protection gloves for tough jobs. The thin full-grain goat leather provides excellent sensitivity. KEVLAR® lining on the inside for extra heat and cut protection. Leather is specially treated for work in slightly damp or oily conditions. Elastic wrist provides a better fit. KEVLAR® seams and black color offer extra durability and longer life.