Optrel
Within the world of welding helmets and PAPR systems, the Swiss welding helmet manufacturer Optrel stands at a lonely height. Top quality and Innovation are the strength of this driven manufacturer. Vlamboog is the exclusive importer of Optrel in the Netherlands and serves Optrel end-users through a select number of Optrel Premium Dealers. Optrel Premium Dealers have the knowledge to perfectly advise you on the following Optrel products and the latest innovations.
Are you a welder? Check out our Optrel premium dealers and see where you can get your Optrel product best.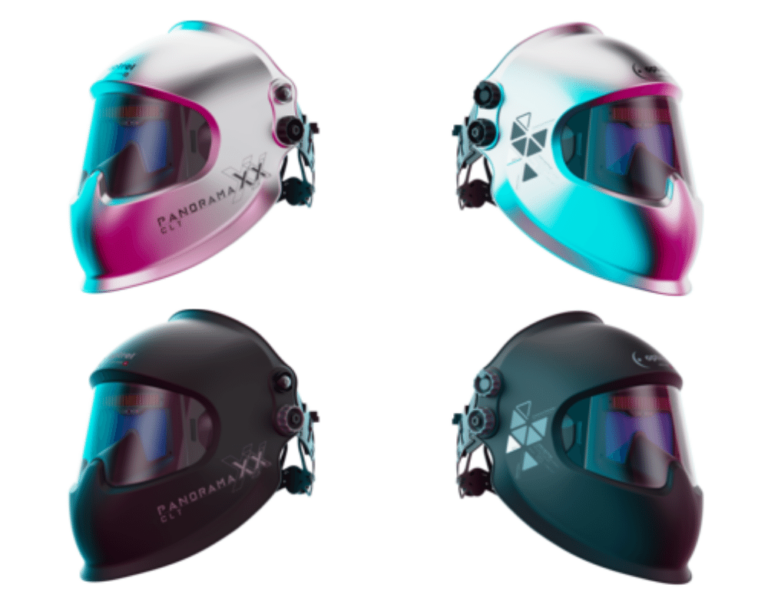 The best protection by Optrel
Welders, with their farious and sometimes complex welding processes, need the best protection, comfort and efficiency when it comes to their welding equipment. The Swiss company Optrel AG specializes in producing welding protection systems that put the safety, health and efficiency of welders first. For decades, the Optrel name has been synonymous with top quality welding helmets with automatic cartridge! Whether it's active or passive protection, Optrel has an innovative and comfortable solution to meet the welder's requirements. The Optrel range has an EXPERT line, a PRO line and a BASIC line.
OPTREL EXPERT LINE
Read more

Is welding part of your daily work and does the quality of your work allow no compromises? Then you need protective equipment that meets the highest standards of efficiency, safety and comfort. Decades of experience and an uncompromising commitment to quality form the basis of the optrel expert line. The expert line combines the latest technology with the greatest possible comfort for the user.
OPTREL PROFESSIONAL LINE
Read more

Is welding one of your many areas of work and is welding limited to a few applications? You weld regularly but not daily? Optrel has developed the pro-line for you. Reduced to the essentials, maximized for use.
OPTREL BASIC LINE
Read more

The Basic line includes all products that fall within passive welding protection. The handshields and helmets provide reliable protection for people who only rarely perform welding tasks, who work in areas with limited movement or who work within special applications.
Innovations
For the past 5 years, old Optrel has surprised the welding world with revolutionary innovations that set entirely new standards for welding helmets and PAPR fresh air systems:
Optrel Helix series
New to the market is the Optrel Helix series. These welding helmets provide optimal spark protection for the face, eyes and neck. The Optrel Helix is very comfortable, very compact and has minimal weight.
What's new?
As Vlamboog, we are super proud to be the first in Europe to supply the new Optrel Helix series. The helmet has a lot of advantages:
Low stress on neck muscles
Up to 6.3x larger field of view than a standard 100x50mm standard cassette
No helmet change between welding and grinding/cutting required
A cassette in color 2 or 2.5
Includes helmet with EN397 standards
More products
The panoramaxx welding helmet
Read more

De ultieme volautomatische lashelm die alle wereldrecords van onderstaande helmen in zich verenigt: een 6 maal groter zichtsveld dan conventionele lashelmen, kleurenecht zicht in alle standen, een extreem heldere neutrale (slijp)stand in DIN 2,5, volautomatische kleurinstelling met een persoonlijke calibratie en een nieuw energieconcept.
Crystal 2.0 welding helmet
Read more

For the first time in the history of welding, as a welder, you see the joining process as it happens. How the weld pool melts, and how the weld is created. You will see how the filler material is immersed in the weld pool and gain complete control over your work. Crystal Lens Technology offers brilliant vision (colour 2) as if you were looking through a pane of glass. Crystal clear. And thanks to Optrel Autopilot, always with the right level of protection.
The vegaview welding helmet
Read more

The world's first and only professional ADF welding helmet with a neutral (grind) stand in color 2.5. For the first time, welders have an extremely clear view of their workpiece without taking off or unfolding their helmet. Every welder knows what this means: finer work, a better end result and great time savings.
The e684 welding helmet
Read more

The world's first fully automatic welding helmet with a superior 1/1/1/1 ADF cartridge. All ADF welding helmets are semi-automatic. There is only 1 welding helmet on this planet that is fully automatic. Besides the great ease of use and time saving this helmet has even more absolutely unique features like angle independence, a true color filter and an opening delay that is pleasant for the welder's eyes.
The liteflip autopilot welding helmet
Read more

The world's first and only fully automatic Flip-Up ADF welding helmet. We have waited a long time for this, but the result is worth it: a top quality 1/1/1/2 ADF Flip-Up helmet with a range of 1/4/5-14 (!) It is not just an automatic Flip-up! Fully automatic color adjustment for optimal safety and ease of use, a true-color view of your workpiece and working environment and a twilight ADF function which reduces eye strain. Lightweight (530g) and ergonomically designed for minimal pressure on the head and neck. Also available with safety helmet and in PAPR version and again 2+1 year warranty.
The p550 NEO welding helmet
Read more

The familiar p550 but greatly improved. A top-quality mid-range camera with a redesigned 1/1/1/2 cassette, a true-color filter, and a longer battery life of up to 3000 hours. .
WeldCAP welding helmet
Read more

A full-fledged welding helmet in terms of functionality that is wareable as a baseball cap. Now also available in the bumpCAP version: extra protection for the head against impacts. Easy to carry on the belt… for people who weld regularly (but not full-time) and appreciate great convenience.
Clearview grinding helmet
Read more

An unrestricted clear view of your work area filtered and clear air with adjustable air distribution makes the clearmaxx the unique face and respiratory protection system with the highest level of safety. This grinding hood weighs only 330 grams and is also available in colour 5.
The e3000X PAPR system
Read more

A superior PAPR system in every way with a very short payback period. The manual of your current PAPR probably states that, for safety reasons, you should do a flow test every time before starting work. Does no one in your company do this and do you suspect this will never change? No problem. The E3000X is certified with integrated flow measurement, so you will always comply with standards and legislation… Safe for the welder and the employer! Besides "compliance" and safety, this PAPR system is superior in purification (TH3 … 10x cleaner than a TH2) and in payback time thanks to a cost-saving pre-filter system.
Available at
For more information, visit the Optrel website or request your documentation on Optrel.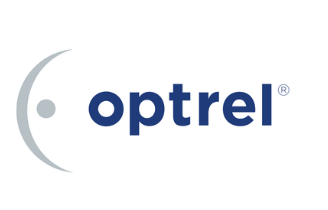 Optrel premium dealers
Click on the logo to get to your dealer.